Serving the Community During the Pandemic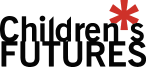 Children*s Futures never stops serving!!! Over 250 Families during pandemic!
Children*s Futures (CF) continues to serve the Trenton Community even during the COVID-19 pandemic.  In the past 2 months while the Trenton area was on restriction or shut down, Children*s Futures…
provided services to 256 women through Doula Services (birthing support to pregnant moms), home visiting,  case management and community engagement.
supported the birth of 17 babies born during this period,
disbursed over 3,200 diapers and
distributed bus tickets and clothing to over 25 families.
Children*s Futures provided services via limited office hours, personal outreach efforts, phone calls, text, FaceTime, WhatsApp, Skype and Zoom.  In addition,  CF continues to promote, educate and encourage the completion of the 2020 Census.
Supporting Children*s Futures is supporting Trenton and the surrounding areas (Mercer County).
MERCER COUNTY FOOD PANTRIES / MEAL SERVICES
This resource was created to provide consistent and up-to-date food access information to the community during the COVID-19 crisis. This list will be updated daily from 2pm-3pm; we aim to keep this as current as possible. This information can be viewed on a map, which also shows updated pharmacy locations and hours. The list is also sorted by day here.
If you see anything that needs to be updated or know of any services not currently listed, or know of any sites distributing hygiene products, please reach out to Stephanie Doering at: [email protected] or 856-354-7321.
Please click on the link to view the list of pantries.   MERCER COUNTY FOOD PANTRIES _ MEAL SERVICES (1)